I always can't control myself when I like to eat delicious food. When I see the food I like, I will eat two more mouthfuls. But I don't like sports, so I often worry about choosing clothes.
I'm not a very fat person, but similarly, my flesh is not so easy to lose. I'm tired of trying to lose weight in order to look good, but I dare not indulge myself.
Until I met shapewear, I began to stop worrying about growing meat and restraining my diet. I fell in love with eating as I liked and wearing shapewear.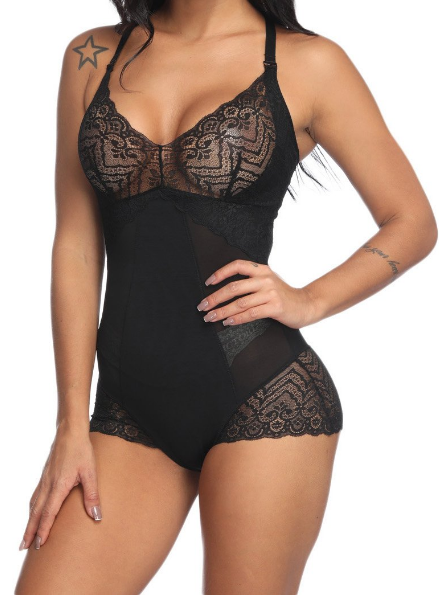 The most I wear is not waist cincher, but bodysuits. I like its design very much. 1.Free of underwire for total comfort; 2. Pretty, flexible lace moves with you for a comfortable fit; 3. The targeted two-layered tummy-shaping detail provides a flawless finish; 4. Adjustable and convertible straps – wear multi-ways; 5. The crotch designed with hooks closure for the convenience to the toilet.
After wearing shapewear, I can try many clothes that I dare not wear. I started wearing tight skirts and showing off my charming figure curve. I just fell in love with it.
If you're like me, worried about not wearing beautiful clothes because of your diet, or you have a little cute fat, then choose shapewear that suits you.
Don't hesitate. Put on your favorite clothes and enjoy the food. Of course, don't forget to wear your shapewear.