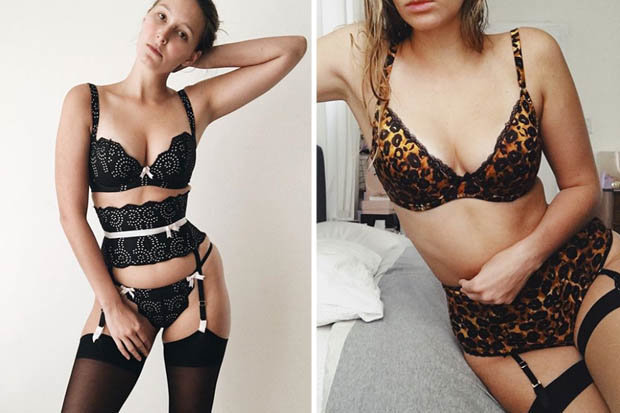 Ellie Hatfull admits she has more than 150 bras and trousers, and she wears to make her feel good.
The 27-year-old woman from Sydney, Australia, called herself an "underwear addiction" and posted all of her favorite looks on her Lace and Haze Instagram account.
But about three years ago, she started building a fancy series and now spends thousands of dollars on underwear.
Her obsession even made her in trouble at work.
Wrote on her blog, she said: "The management came and commented on how inappropriate my equipment is.
"Some things with 'underwear doesn't mean showing' and 'I can see your bra'."
Ellie claims that her obsession comes from a young age when she became interested in fashion but could not express her style at work.
She told the Daily Mail: "Because of these restrictions, I started to guide my personal style through my underwear.
"No one will see it, but putting on what I think is true to me will make me feel good."
Ellie – has more than 41,500 fans on Instagram – claiming that you should adopt rules in lingerie, including not wearing lace bras directly under knitwear.
She added: "Contrary to the classic Instagram posts of oversized sweaters and lace bras, this is really not a good idea.
"The friction between lace and knitwear causes both items to become pills that damage the bra.
"Try to wear silk between the two."
In sharing her advice on physical enthusiasm and embracing her natural physique, Ellie admitted that she would find self-love when she started her underwear journey.
"You didn't wake up one day, just decided to be positive about your body. It's a slow process and you can't learn all the courses and expectations you've been told before," she continued.
"Your body is constantly changing, so your mindset must also grow and expand."
Ellie explained: "As far as I am concerned, when I started wearing underwear, I became healthy. It made me feel good, just like a kind of self-care.
"I know that when I wear beautiful underwear, I am a better version of myself; if you feel good inside, it will bring other aspects of your life."