Trends in fashion might come and go, but there are a few pieces that stay very much timeless, with some slight changes basically, they always stay the same and are worn and have been worn by women all around the world. One of these pieces of clothing is denim shorts.
And we have to be honest, when hasn't a trusty pair of jean shorts been a staple piece for everyone's summer and spring outfits. And if you live in places that are warmer, you can maybe wear them during winter and autumn. There is a little downside to finding those amazing denim shorts that are your go-to for every occasion. If you wear them too much, they will have to be eventually replaced. But that's not the only reason, they might just not fit anymore (for whatever reason) or your style preferences changed.
As sad as it is to let your favorite denim shorts go, here are some of the most popular denim shorts of 2022 that will make a great replacement. There will be options for everyone, with all kinds of lengths, washes, and even styles.
The most popular denim shorts
First on our list are the good 90's shorts from Good American. They don't only are casual but they are also comfy, you'll definitely love these lovely high-waisted pairs of shorts, that are roomy enough to fit your lovely body.
Then we have the game-changing pair of distressed elastic waist raw hem drawstring denim jean shorts from Sidefeel. If you love denim shorts but hate how stiff and restricting denim can be, then this pair of shorts will be your favorite.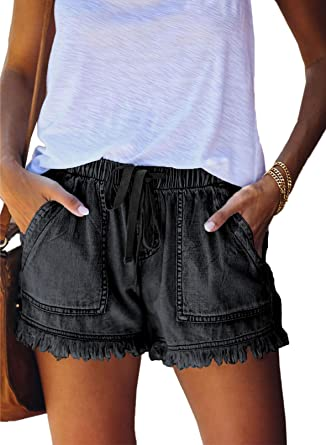 Another one on the list is the A-Line denim shorts in medium indigo from Everlane. The A-Shape of these lovely denim shorts will give your legs enough space to move around and feel comfortable even if they're made with non-stretch denim.
Following in our little list, are the salty dog bandits low waist denim shorts from One Teaspoon. These are cuffed strategically on the sides, cut lower, and also stitched in place to give minimal coverage but all the style.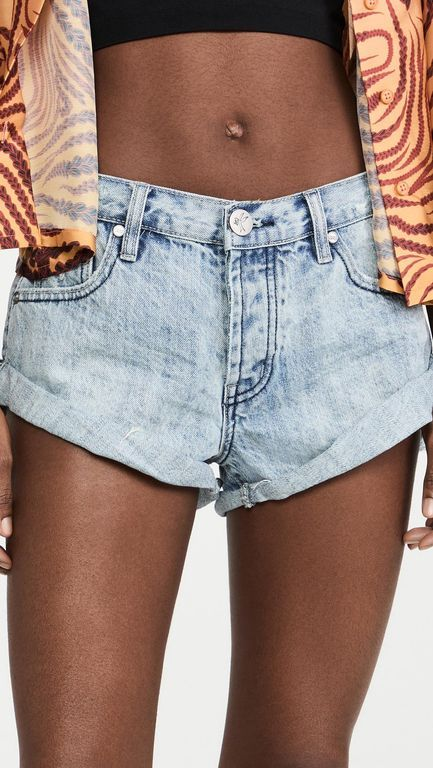 Of course, the list had to have a pair of Levi's, and in this case, these are the women's 501 original shorts. They have a perfect lived-in style even if they're brand new
The curve loves 90's high-rise cutoff shorts from Abercrombie & Fitch. Its line cinches your waist but gives room to your hips and butt to give you a lovely gap-free fit.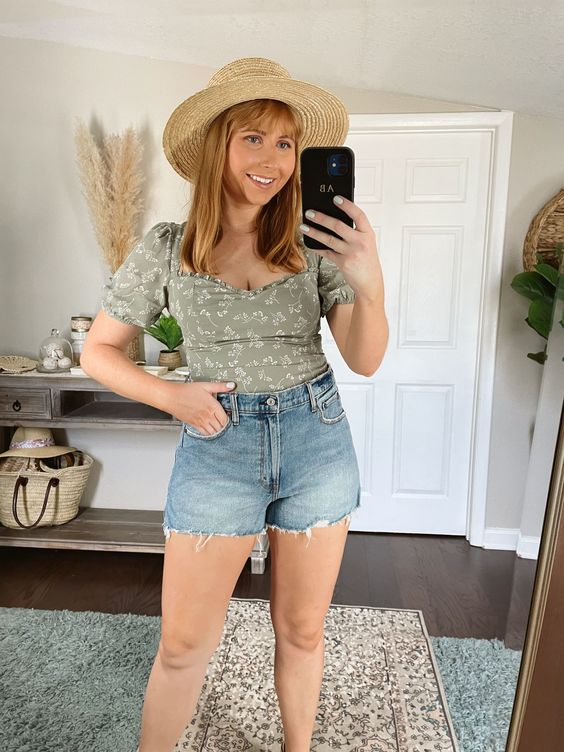 Another one on the list is the mom ultra-high denim shorts from H&M. If the higher the better is your motto, then these pair of shorts will be your favorite. They will fit extra high on the waist, so you can hide your tummy if that's something you're looking for.
And last but not least, we have the medium blue distressed vintage high-waisted denim shorts from Pacsun. These denim shorts have a raw edge and the right amount of rip but are also a very vintage and worn-in style.