With so many incontinence products available today with varying protection levels and fits and sizes, it can seem like a daunting task to determine which is right for your circumstances. Understanding the basic principles of cost, fit, and protection levels can help you decide what type of product is best suited for you.
A cost effective route to take when buying incontinence supplies is through purchasing reusable cheapest underwear adult diapers. These can be used for light leaks and heavy bowel and urine leakage when used with adult plastic pants. Cloth adult diapers are usually made from soft terry or flannel cotton and are available in many different styles ranging from pre-folded to pull-on. Most cloth diapers are made from breathable fabric that allows for moisture to evaporate and air to circulate through eliminating the problem of diaper rash.
Although reusable cloth adult diapers can save you money, they are a hassle to keep clean. Washing heavily soiled diapers requires multiple steps and can take up a lot of your time. Another great cost effective route to buying adult diapers is through a discreet home delivery system. Some medical equipment companies and home health care centers offer incentives and discounts for joining a scheduled home delivery service. These services bring you incontinence supplies discreetly to your front door each month in bulk- no more frequent trips to the store!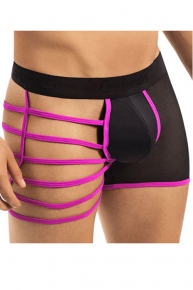 Understanding the basic principles of the proper protection level of varying incontinence products will save you many headaches as you try to pick the best product for your needs. Incontinence products range from pads to protective underwear to adult diapers all with increasing protection levels.
Incontinence pads and liners offer the lightest protection and are best used to enhance absorbency in other garments with a barrier. These products have the look of a feminine hygiene product and feature an absorbent layer to quickly dispense fluid and ensure dryness.
Incontinence pants offer moderate protection against more leakage when paired with an absorbent pad or liner. These pants eliminate the need for wide and bulky products and appear and feel like regular underwear.
For protection against moderate to just shy of maximum leakage, protective underwear, also known as pull-ups, is the best solution. All have a super absorbent core for maximum fluid retention and odor control. They are designed to offer a snug and secure fit to keep clothing dry for maximum discreetness.
Briefs, commonly known as adult diapers, offer those suffering from incontinence with maximum protection against the heaviest bowel or urine leakage. Over the years these have been revamped and improved to supply those suffering from incontinence with a better quality of life. Their adjustable tabs allow for more secure fastening and curved leg elastic for a close fit to prevent leakage. Adult diapers with Velcro tabs offer a more secure fit than those with tape tabs and have unlimited refastenability. They can easily be put on without having to remove pants or pantyhose.
After you have determined which product will provide you with the best protection and fit, enroll in a home delivery program through a medical equipment company or a home health care center that will conveniently and discreetly bring the cheapest underwear to your door and save you money. Incontinence shouldn't hold you back from life- the right products will help you preserve your quality of life and your dignity.