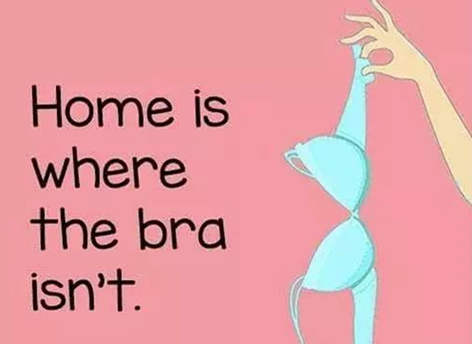 For most girls, bra is the only thing that can be worn or not. For example, as shown in the figure above, home is where you don't wear a corset bra.
Its name is also ever-changing, ranging from understated lingerie to bras, bras, bras, etc., while English doesn't change so much, and Bra is used to refer to it.
So, how does the name bra come from?
The word bra originates from France and was originally called "Brassière," but it is now generally referred to as "Bra". "Brassière" in French means the baby's bib.
The French word "brassière" refers to a child's vest and tight vest. It originated from the ancient word "braciere" which means "arm guard". It refers to the military uniform and later evolved into a military breastplate. Later it became a woman's bodice.
Brassiere was used for the first time in English in 1893. It first appeared in Fashion in 1907, and in the Oxford English Dictionary in 1911. In the 1930s, "brassiere" was abbreviated as "bra".
What do you call ladies suit underwear?