A bow is a classic style or design incorporated in a lot of clothing items like tops, skirts, and bottoms. This is also extremely popular with accessories most especially with headbands, scrunchies, and hair pins. Bows are sweet and feminine bringing out the cute and lovely personality you have! Here are some really cute, sweet, unique and fashionable ways to wear bows:
Hair Accessories
Bow French Barrette Bow Headband
Source: https://www.forever21.com/
Hair accessories are much underrated. Hair accessories like hair bows or a bow French barrette definitely adds personality to your entire look. A bow hair accessory like headband, hair pin, and clip looks classically beautiful and feminine.
Tops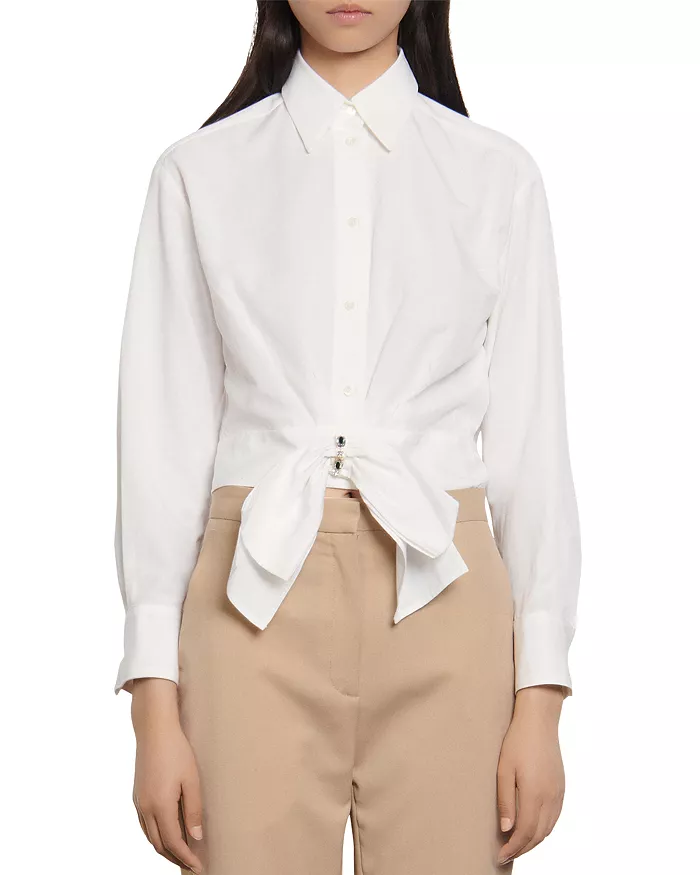 Saul Cropped Bow-Detail Shirt Node Bow-Detail T-Shirt
Source: www.bloomingdales.com/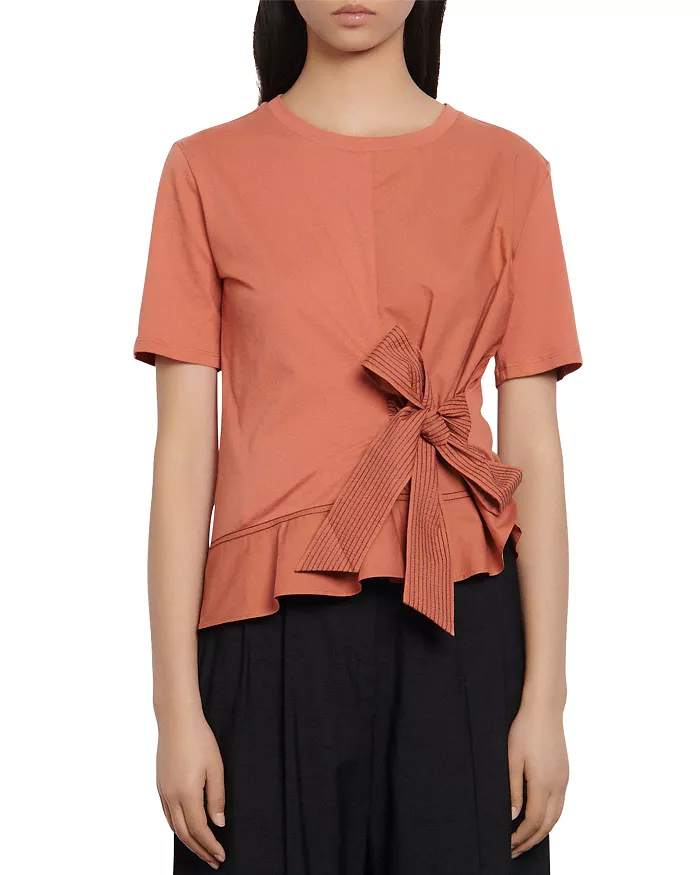 Tops with knots in the middle are quite popular hence having a tied bow in the middle or side makes the top a bit more unique. It`s fair to say that even regular or plain shirts and blouses instantly becomes cute with a bow design.
There are a ton of bow-detailed tops and blouses perfect for daily wear, office wear and casual wear for staying at home. You can opt for plain-colored tops so that it it`s too chaotic in case you want to accessorize with more edgy or colorful clothing pieces.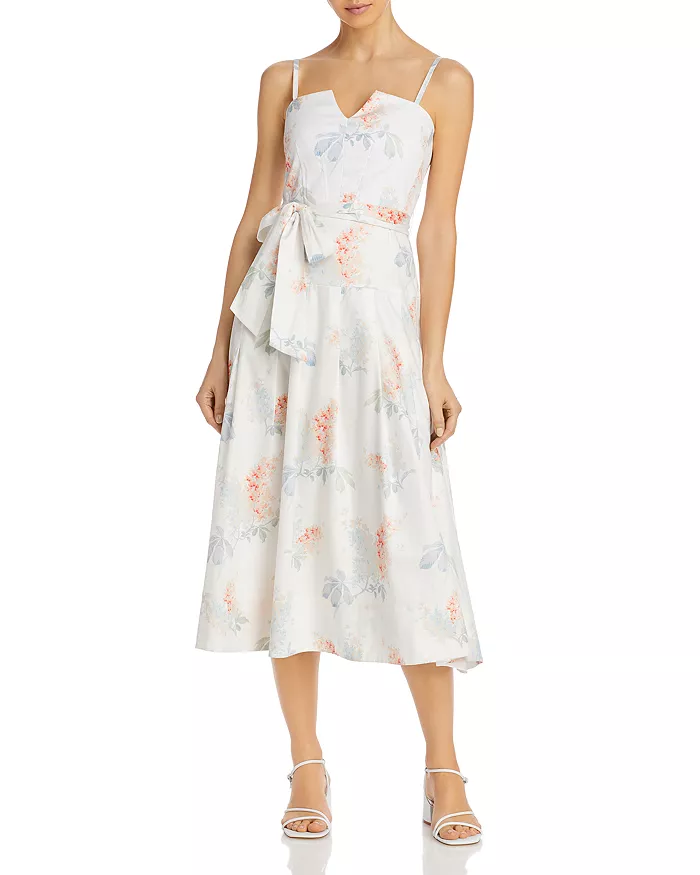 Rebecca Taylor Hydrangea Bow Dress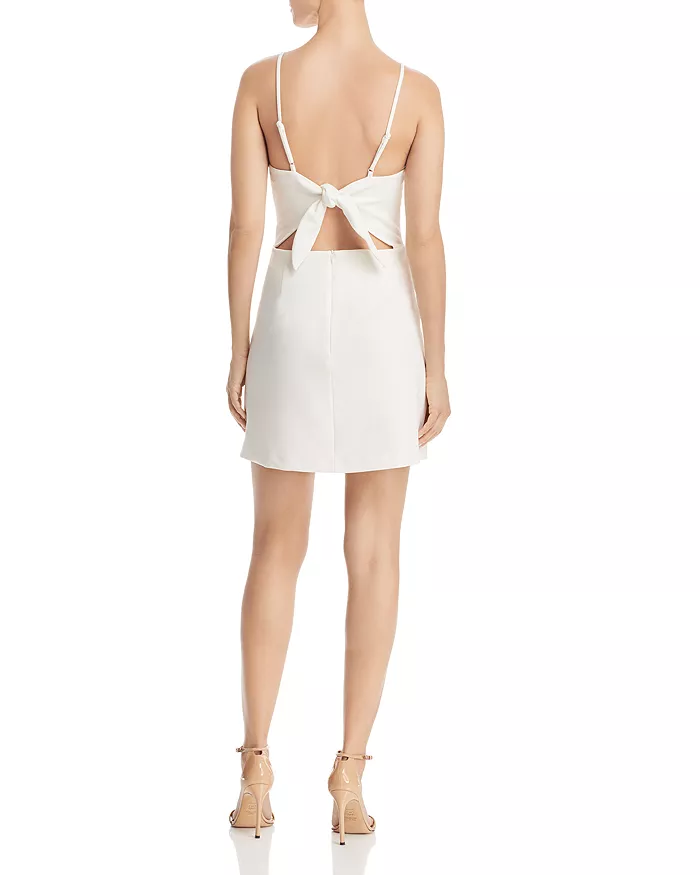 Betsey Johnson Betsy Bow-Detail Scuba Dress
Source: https://www.bloomingdales.com/
Bow dresses are absolutely gorgeous! A cute mini bow white dress is perfect for a Sunday date with your beau or a classy printed bow maxi dress for a lovely day out with the family.
You can wear these bow dresses with a pair of nude kitten heels or wedge. Wear this with a lovely glass or transparent box purse, or the trendy straw bucket bag. Accessorize with simple jewelries like gold, rose gold or silver for an elegant look.
Sash Bow-Belt Flare Jeans Source: https://www2.hm.com/
Skirt Source: https://www.forever21.com/
Wearing bows on skirts are quite popular but wearing them on jeans isn`t as common hence finding bottoms like a pair of slacks and jeans with bows is a great add on to your closet.
Bows on bottoms are definitely a cute idea to add personality to a plain jeans and shirt look. You can definitely also wear a long sleeved crop top with your bow-designed pants.
DAISSY
Bow large icon bag Leather bow detail bag
Source: https://www.tedbaker.com/
Bags, purses, clutches with a simple bow detail is definitely a must have. Not only are these bags versatile in style, they look really pretty too! You can wear any bow bag with almost any outfit.
Some brands are most notable for having a simple bow design on their bags like Ted Baker. If you want a more catchy and retro style bow design, there are also a ton of items to choose from both on online and physical stores.
Bows are definitely a must have. From hair accessories, tops, bottoms, to bags, shoes and jewelries. Having bows to almost anything clothing item makes it a classic piece as bow-inspired accessories and clothes never really go out of style.