We probably mentioned it before, but we will say it again. Fashion really doesn't need to be complicated.
Sometimes we may look at various outfits and think that achieving a certain look is very tricky and time-consuming. It's not necessarily true. The most important thing here is to stick to a couple of basic styling rules that will help you navigate the fashion world with ease and confidence. Are you ready to get to know them?
1. Start Simple
Don't buy items with too many details (such as bows, ruffles, buttons, zippers, etc.) in the beginning. Go for a simple white blouse and a pleated (or A-line) skirt in a neutral color such as beige, grey, or peach.
This will be your first blouse + skirt outfit that will serve as a wardrobe basic and go-to look for every day.
2. Choose your Favourite Colour Palette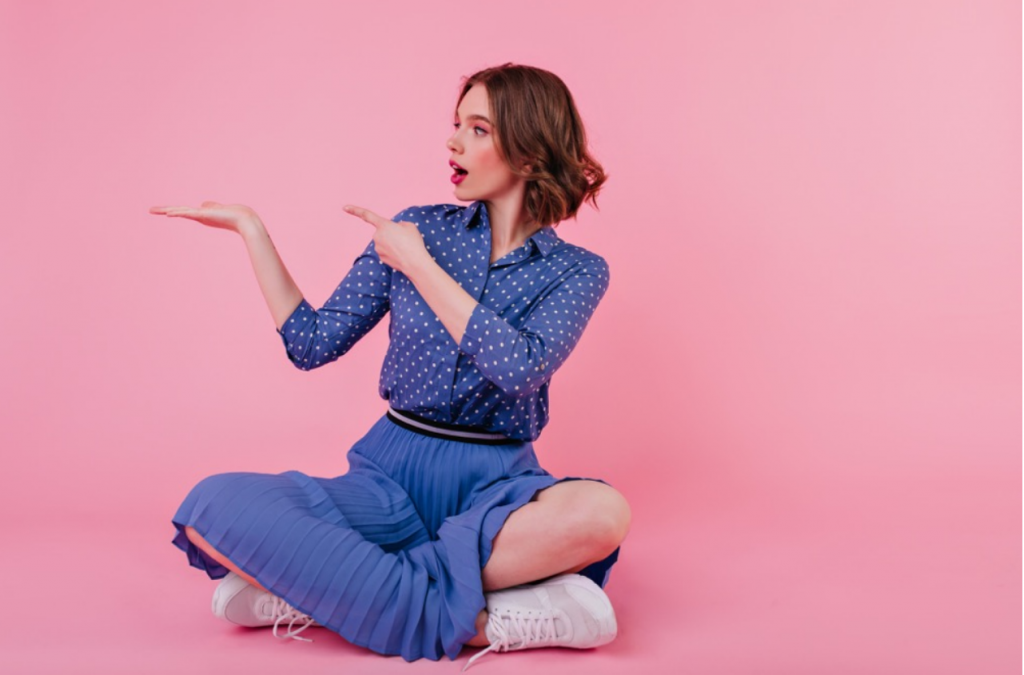 Think about your favorite colors and start building your wardrobe around them. If you like blue, find out which colors go well with that color and start investing in various blouse + skirt combinations.
Some examples: a dark blue maxi skirt with a bright green blouse, olive mini skirt with polka dot pastel blue blouse, etc. Keep everything in one color family and just add a couple of matching colors to the mix.
3. Stick to Black & White
Those two timeless colors never go out of fashion and it's important to have some blouses and skirts that you can wear together and achieve an elegant black & white look.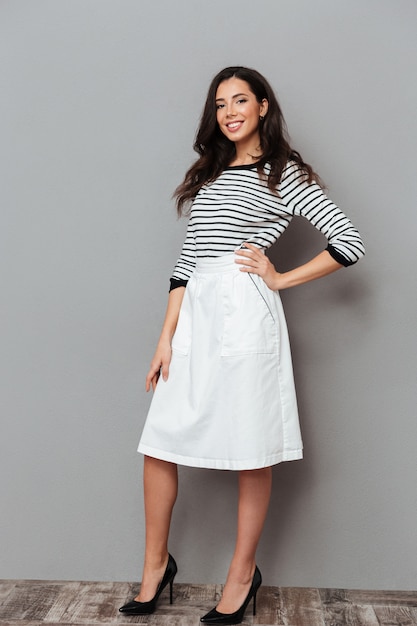 Combining a black blouse with a black pencil skirt will be a very practical office outfit while wearing a white skirt with a white blouse will give you a fresh and summery look for a weekend getaway.
4. Colour Blocking
Wearing bold, contrasting colors and unique, eye-catching combinations is a sign of confidence and fashion mastery.
You can quickly note down and remember some very effective color blocking sets such as fuchsia with bright green, electric blue with orange, or yellow with lavender.
Try to use these colors for your blouse + skirt set and see how you like it!
5. Mix & Match
Once you learned the basic rules listed below, it's time to have more fun and incorporate some prints and patterns. Once again, start simple. If you are wearing a colorful, printed top, make your skirt is very plain. If you are wearing a patterned skirt, combine it with one of those classic colors: white, beige, grey, or black.
The final step is combining the boldest color and print sets together and looking like a true fashionista everywhere you go!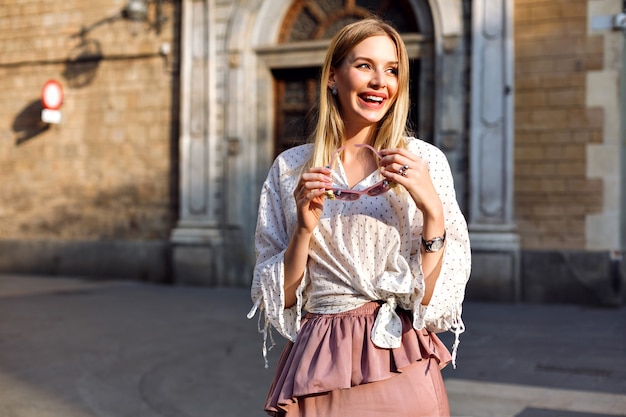 As you can see creating interesting and stylish blouse and skirt sets is very easy and fun, so don't be afraid to experiment with your look and go out of your comfort zone this season. Good luck!