Hey guys, how are you?
Hope so. Today we are going to talk about scarves that are the latest fashion and that will keep you warm in winter. I know that in some places this use is very common, but even during the summer you can also use it and make your look even more incredible. Let's go to the indications?
1. Square Scarves
The first order is the squares, I say that because they go well with sweatshirts, long-sleeved shirts and those coats that help people to warm up very well. The colors you choose give an extra charm to the look that is usually more neutral and I think this order is great for you who want to stay warm but don't know which ones to choose yet.
Remembering that these types of scarves are used by flight attendants, they make your look very beautiful and are very common even in everyday life, as they are charming and are not too big, so they help you to be more minimalist in the creation of your look.
2. Long Scarves
Long Scarves are also a great choice, as they protect and you can still do more than just put it around your neck. Some women use the same to put on their heads, but here I want to say that this type of scarf has several materials available and that's why they are the best when the subject is cold.
I think their combination with a more charming cold weather outfit is beautiful, thus giving an even greater luxury to your look. They are also key pieces for your closet when it comes to winter, so you can't help but have at least one stored and in the most varied colors.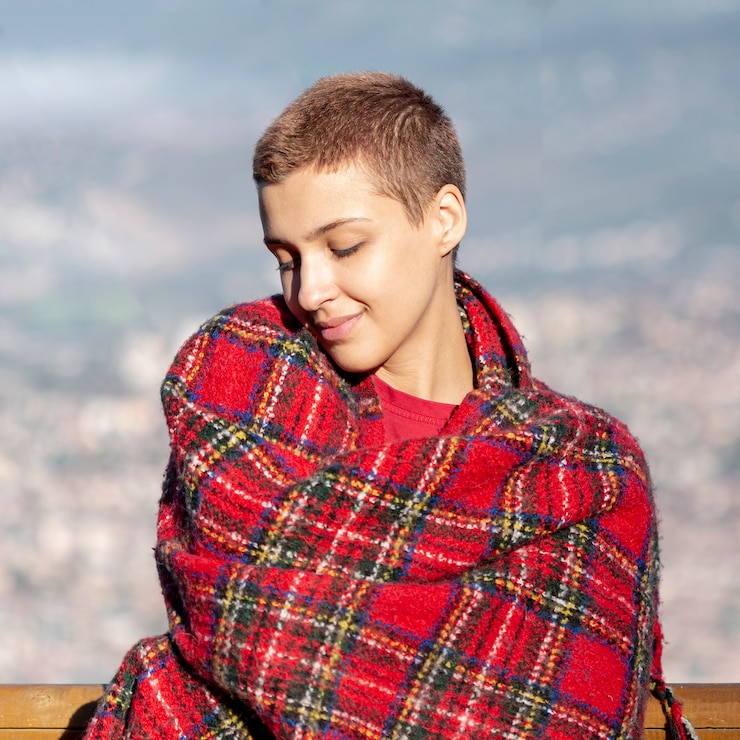 3. Wide Rectangular Scarf
This type of scarf is usually made of silk or viscose and is a great choice if you want something bigger to keep you warm. Usually it is a piece that you can layer with other clothes since it has a whole style involved.
You can also find it in other types of fabrics that are warmer and that's why it's one of the options that I say here for you who want to rock the look this winter. In addition, it is a piece that helps to warm you up even with lighter clothes and that makes it very easy for you to have more than one of them.
Remembering that the more colors you have of each one, the better, because when you need to implement a look, it's better to choose those that bring a greater possibility of creating looks.
4. Fur Scarves
If you are looking for charming scarves that add even more glamor to your winter look, you can bet on those with fur, as they help to warm you up and at the same time look too cute on your neck.
Just because of the model above, I doubt you wouldn't want to use one of these types of scarves to compose your wonderful look for your day to day. Even for work, it makes it look like you're going to a party.
And that's all for today folks, I hope you enjoyed it. Comment which one you liked the most and see you next time!