Winter is not weather; it is a festival. Winter is a great time to look your best and show off your sense of fashion. It's cool to wear long overcoats, big outerwear, and long boots in winter.
Girls want to look good no matter what is going on or the weather. No matter what the temperature is like, we need to come up with a plan that will make us look great and keep us safe from the bad weather. You can't use the cold as an excuse to look unstylish.
In this post, we're going to give you some tips on how girls can keep their sense of fashion during the winter. The tips will help you stay warm and look great even when it's freezing outside. Check out some of our ideas for winter clothes below.
1. Add layers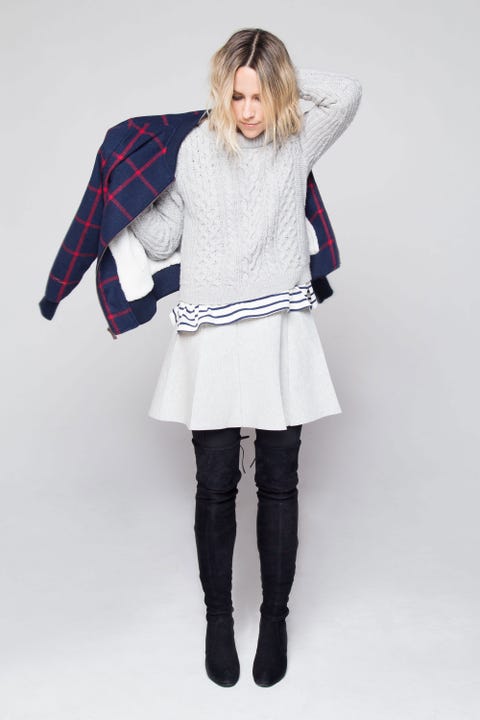 During the winter, you can add layers to your outfit as frequently as you want. Putting on layers will help you stay warm and make you look better. If you miss your favorite summer top, you can wear it with a sweatshirt or a plaid shirt that opens in the front. You can also wear a half-sleeved sweatshirt over a regular shirt and a leather jacket to finish off the look.
2. Sleeveless Jackets
At the start of winter, you don't have to start putting on a lot of layers. After all, you don't want your friends to make fun of you. Start by putting on a sweater and a vest or jacket without sleeves. These looks look good with jeans and boots.
3. Get Hoodie
During the winter, you need a hoodie. A hoodie looks good with a dress, a t-shirt, and even a semi-formal outfit. Keep a basic black hoodie in your closet so you can wear it to any event.
4. Wear Cardigans
This is the best time of year to try out cardigans. You can just throw them on top of your jeans and big hoodie. In the winter of 2023, these cardigans will look stylish with long boots.
You can wear a cardigan as a dress or over a jacket. If your cardigan goes all the way to your knees, you can also use it as a shrug. Cardigans can also be worn over t-shirts with jeans or skirts.
5. Put on High Boots
Get a pair of black or brown high-style boots that go with everything. This is the best time of year to wear these boots because they are in style right now. Wear them with dresses to a party, or with thin jeans for a casual day out with friends.
6. Get a pair of skinny jeans
The best time to wear a well-fitted pair of skinny jeans is in the winter. They look great on girls and keep your legs warm. Wearing skinny jeans, a hoodie, and tall ankle boots is a stylish way to go out in winter.