f you're like most of us, you probably have a favorite pair of leggings that you wear to death. But did you know that leggings can be super versatile and can be styled in so many different ways beyond the basic look? That's right!
Leggings can be dressed up or down and paired with a variety of tops, shoes, and accessories to create an array of stylish outfits. So, whether you're heading to the gym or out for a night on the town, keep reading for some fresh inspiration on how to rock your leggings in style.
Leggings are a versatile clothing item that can add comfort and style to any basic look. Whether you're running errands or heading to the gym, high waist leggings are a great foundation for any casual outfit. But, did you know that leggings can also be elevated for more formal occasions?
By pairing them with a blouse or a blazer, you can transform your leggings into a chic and sophisticated outfit. You can also accessorize your leggings with a statement necklace or a bold scarf to add some flair to your look. So, the next time you think about reaching for your basic leggings, consider dressing them up for a more elevated take on this everyday essential.
Thereafter, create a complete look by adding accessories such as statement earrings, a watch, sunglasses, or a scarf. These details will elevate your style and add an element of sophistication. Don't be afraid to experiment with different textures and fabrics to create a unique outfit that reflects your personal style. Remember, the basic leggings look can be transformed into something chic and fashionable with just a few simple styling tips.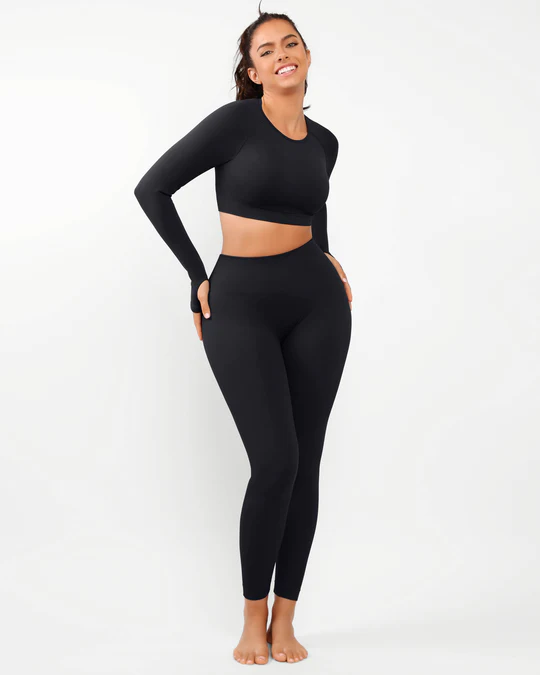 Whether you're running errands, attending a casual lunch, or meeting friends for coffee, leggings are the perfect choice for a comfortable yet fashionable look. So go ahead, and embrace the comfort and versatility of leggings while still looking stylish.
If there's one fashion item that has truly stood the test of time, it's leggings. Not only are they comfortable, but they're also versatile and can be dressed up or down depending on the occasion. It doesn't matter if you're headed to the office or out for a casual day with friends, leggings can easily help make any look effortless. For a more formal setting, pair them with a dressy top and blazer to achieve a professional and polished look.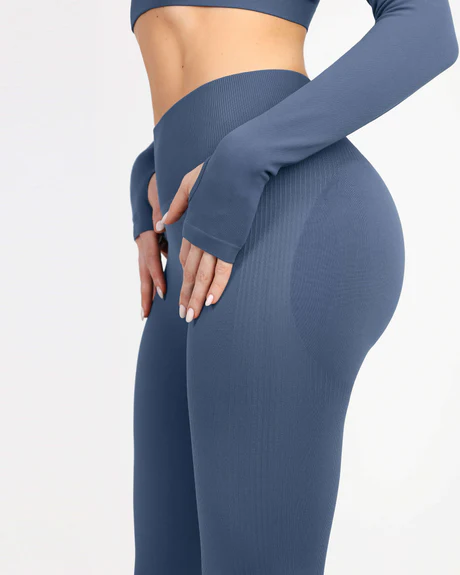 On the other hand, if you're going for a more relaxed vibe, throw on an oversized sweater and some sneakers to complete your look. No matter how you choose to wear them, leggings and top set are essential items that should be in every fashionista's wardrobe.
They offer a basic look that can be easily accessorized to match your personal style. So, whether you prefer bright and bold patterns or classic solid colors, leggings will always be there to give you the look you desire.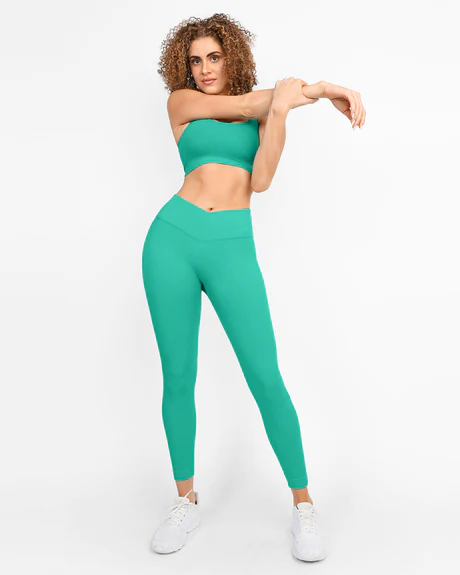 Leggings are a staple in any wardrobe and the best part is that they are incredibly versatile. There are so many ways to dress them up or down! One way to elevate your leggings game is by trying different colors and textures. Whether you prefer classic neutrals like black or gray, or bolder hues like red or blue, there are endless options to suit your personal style.
You can also switch things up with different textures, like leather or suede for a more elevated look. And if you're feeling really adventurous, try adding some printed leggings to your collection for a fun pop of pattern. With so many options, there is no limit to how you can style your leggings for any occasion.