Sarah Jordan, a resident of Oxford, is developing an suit underwear industry that helps support poor communities in africa.
MS Jordan and her friend Lily Chong raised by 20000 in the congregation raised online launch of the new y.o.u company, will sell underwear.
Inspired by her 2016 Uganda trip, as part of the Uganda International Marathon volunteer program, she saw the impact of women and children unable to get into their underwear.
Ms. Jordan said: "in the Uganda marathon, when we volunteered in the local community, we saw this problem ourselves.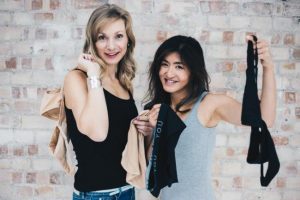 "We see that women and children do not have underwear, so they are excluded from schools, jobs or communities.".
"Underwear is such a simple thing that we take it for granted every day, but we don't get it. In fact, it has a greater impact."
"Y.o.u stands for his suit underwear, because we believe everyone should do that."
Products with 100 points certified organic cotton and new business are the cohesion of Scotland charity small, so that every product is bought to help those who need to provide underwear in africa.
For all vulnerable women and children in Africa, including those living in orphanages, slums, refugee camps and schools. It also supplies underwear to hospitals.
MS Jordan, Oxfam charity had many years of Cowley, leading the digital team, added: "we believe that if we are just a small change we can have a huge impact on the collective.
"I always try my best to solve inequality, no matter where it exists.
"When I worked in the Oxford relief society, it really inspired me, and now I can change my career."