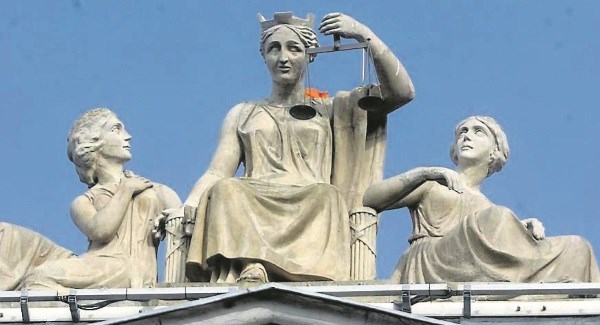 A 27-year-old man denied raping a 17-year-old man in County Cork, crying out because he was acquitted by the jury at the Cork Central Criminal Court.
Yesterday, a jury of eight men and four women spent an hour and a half deliberating to reach a consensus.
Ms. Justice Carmels Stewart expressed her gratitude to the jury in a case led by the consent issue.
The evidence heard by the jury showed that after the controversial sexual incident in the case center, the complainant said to the defendant: "You just raped me" and the defendant said: "No, we have only had sex."
After the accused told his senior lawyer, Ms. Elizabeth O'Connell, what happened was the mutual agreement, and Tom Creed SC questioned him.
In commenting on the night, the accused said they were kissing, and he said they "feeled to be attracted to each other at night."
Mr. Creed said: "No one saw you kissing." The defendant named a man who allegedly saw their kissing, but the man did not provide evidence at the trial.
Mr. Creed asked him to describe sexual contact.
The defendant said that they were on a driveway and were lying in a muddy place. He said that he could not fully erect and did not think his penis entered the vagina. He said that this is possible, but he does not think so.
Mr. Creed said: "An eyewitness saw you rubbing her throat with her hand." The defendant said this was incorrect. He said that witnesses misunderstood this situation.
The defendant denied this statement and said that "she did not cry at any stage."
When the complainant's evidence indicated that he had dragged her over 30 metres to the location of the so-called rape incident, he said that he "had not towed anyone to anywhere".
He said she was a bit worried that her clothes were dirty in what he called "wet mud."
He said (an eyewitness at the scene) asked everything to answer him in an ironic way: "What the fuck looks like. Remember your own business."
"Then she (the complainant) became funny, just as she pulled out from the snoring. She said that I stopped and stopped. We are going to make love, she said stop, I stopped," he testified.
In the closing speech of the jury, Ms. Elizabeth O'Connell SC told the jurors that they should consider the underwear worn by the complainant that night.
Ms. O'Connell suggested that the complainant could be with someone that night and that the person being attracted would eventually become the defendant.
Prosecutor Mr. Creed SC told the jury: "You decide whether there is sex between them. You decide whether you agree.