Have you ever been called a Sadako or a witch because of your lifeless hair? If so, then you immediately need to book a trip to the salon right this instant. When it comes to your hair, you should always care as it is something easily noticeable by everyone. Falling hair is not easy to fix, but making your hair look and feel shinier is a far better & more attainable quick fix.

Hair is every girl's crowning glory. It just gives you so much confidence when you can flip and flaunt your hair that shines & glows. Whenever my hair game is in place, I'm always in a good mood alright.

Oh, no one wants dull, frizzy or brittle hair so let me give you some tips on how to make your hair shinier.

1) Use a boar bristle brush to evenly distribute oil from the scalp to hair tips.

Brushing your hair daily can produce natural oils to lubricate your scalp and make your hair shinier.


100% Boar Bristle Hair Brush Set. Soft Natural Bristles for Thin and Fine Hair. Restore Shine And Texture. Wooden Comb, Travel Bag and Spa Headband Included!
https://www.amazon.com/dp/B07F9QG9XZ/ref=cm_sw_r_awdo_VV9C2AYRTY02YX4CGZ1N

2) Use a leave-in conditioner
Hydrate your hair with a leave-in conditioner. This is like food and nourishment to your hair.


MATRIX Total Results Mega Sleek Conditioner, Controls Frizz Leaving Hair Smooth & Shiny, with Shea Butter, for Unruly Hair
https://www.amazon.com/dp/B0143NMVR4/ref=cm_sw_r_awdo_WFH0NK6D94JA0G5V0Q1S 

3) Highlight your hair or darken your hair color
Dark hair reflects light and if you add highlights, your hair will appear shinier than just having a monotonous hair color.


4) Sleep on a silk pillowcase

Silk is known to cause less friction to your hair so your hair will look better, smoother, and shinier as you wake up in the morning.


5) Eat a well-balanced diet & take hair supplements
This hair vitamin from Sugarbear is so delicious and effective in keeping your hair shiny and healthy. Chew your way to achieving your hair's glory. Don't forget to eat your greens, fish, eggs, and iron-rich food. You can supplement this with Vitamin A & C too for better hair growth aside from these healthy gummies.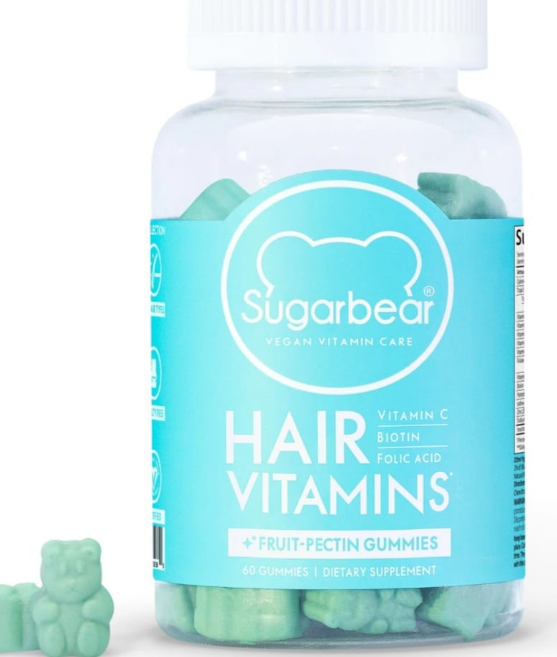 https://www.sugarbearvitamincare.com/products/sugarbearhair30day
When all else fails and you are still not happy with your hair, buy and invest in a wig or hair extensions. This will surely make your fairytale and celebrity dreams come true. There is so much power and confidence that comes along with beautiful hair and I can definitely attest to that. When I have a good hair day, I'm always in a good mood.

Remember to take care of your hair roots as it determines if your hair will glow & grow healthily & satisfactorily. Stress can make you shed more hair so you should learn to relax once in a while and take a breather. Go on a vacation, book a massage or take a spa session. Think of happy thoughts and eat a balanced diet because your lifestyle will contribute to how beautiful and shiny your hair can look. Hope my easy tips & tricks have helped you in resolving your hair insecurities. Now, you are on your way to shining like diamonds when your crowning glory is at its best state ever. Yes, you go, girl, what a powerful hair flip—clean, healthy & shiny! Now, you are ready to slay any battle as the streets are your runway and your hair is your ultimate crowning glory.