Spring is that season that transitions winter into summer. Somedays you might wear something warmer and somedays something that feels more suitable for summer. And in this case, if you're going to wear trousers, then you have to wear those ones that are totally suitable for the season.
Nobody wants to be sweating because they chose to wear warmer winter trousers or feel extremely cold if they wore one that was more suitable for summer or spring and risk the fact of getting a cold.
We know that after two years of pandemics and home office, most of us have been throwing on our most comfortable workout leggings or fleece sweets. Because let's face it, comfy is always better. But with life starting to go back to normal as much as possible, it starts to be the time that you diversify on what you're wearing especially in the trousers department.
But it's true that we all deserve those comfy trousers and generous waistbands that are appropriate for the outside world. You can start by wearing cargo. These types of pants have had a rise in their popularity once again and tend to be a perfect choice to throw on and just go, in case you have some last-minute plans.  
Another option that is great for spring, is culottes. They have an easy fit, they wrap around the waist and let you have a lot of space for when you eat that big delicious lunch. You can pair culottes with solid tees or jumpers.  You can also try flared tracksuits. Another option, are drawstring trousers. They might look like pajamas but with that twist that won't make people ask what's wrong with you, if you show up wearing them, right?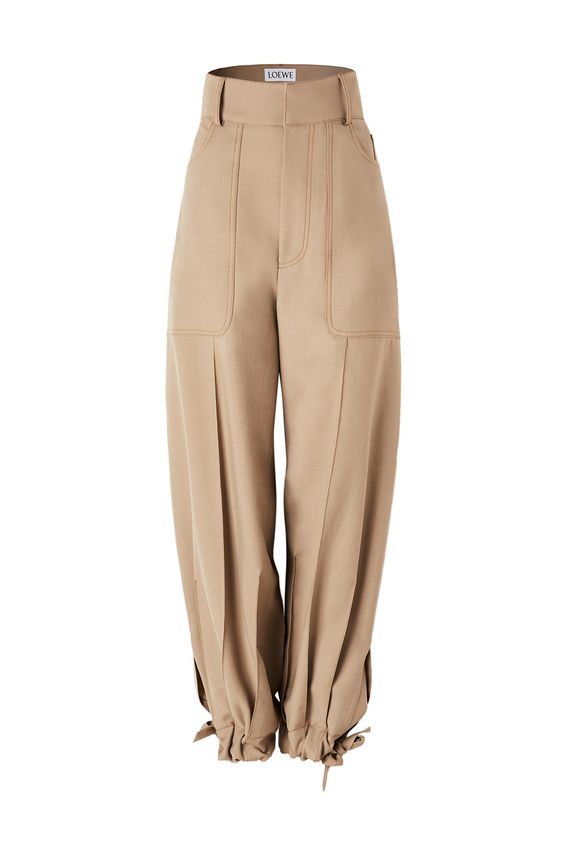 Up next to wear are knit flares. These are like yoga pants but with pleats. For a work environment and also just any other day, work trousers are a good idea. Sometimes they're all you are going to need and also can be easily styled with trainers and boots.
If you're looking for a more elevated look, then coated trousers or even a coated suit is the right choice. Perfect if you want to stand out and turn plenty of heads. And for those party nights, cutout trousers are a risky fit but have the potential for a big reward. You can pair them with a crop or wrap top.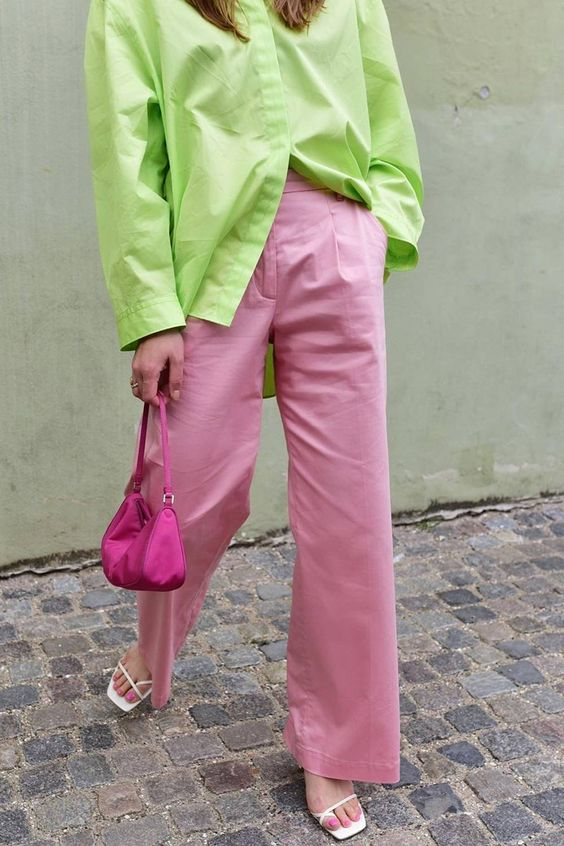 Next in line for you to consider, are satin joggers. These might be another of those pajama-style trousers made for comfort. But these will be making you look boujee. You can pair them up with a leather jacket or a blazer, or down with a cute graphic tee.
Linen blend trousers are always a great option for summer and spring. Linen or linen blend is a great investment as they are the perfect lightweight fabric for the season. Stud leg trousers will give you a 90's boys band vibe and can also be a nice conversation starter. And if you embrace all the forms of wide-leg but also loose-fit trousers, the balloon fit is your choice for some added sophistication.
If you want to spice up your outfit, then lace-up trousers will be all you want to wear. And don't forget about denim joggers, they're the ultimate hack. You'll look like you're wearing jeans but are still very comfy. Finally, paper bag trousers will give you the power to decide how you want to wear your trousers. You can tuck a blouse into them and wear them with loafers, heels or trainers.