With hotter seasons on the horizon, it's time to freshen up your shoe collection. After all, nothing beats finally putting your salt-scuffed shoes away at the end of a hard winter. Whether making small changes or embracing a whole new spring look, your footwear can set the tone. Step into a new season with the most fabulous spring shoes, featuring all the clogs, sneakers, and heels. 
Espadrilles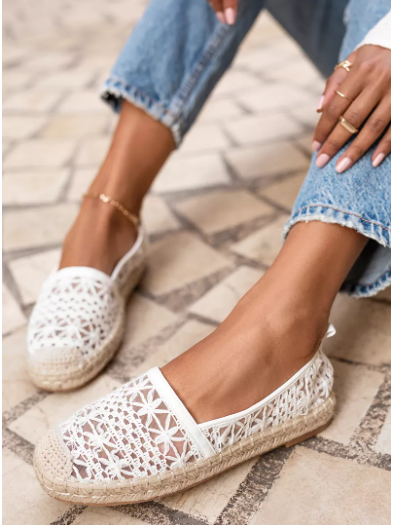 https://deezee.eu/flat-espadrilles/deezee-white-flat-espadrilles-myself?from=listing&campaign-id=20
What's old is new again, and espadrille-style shoes are no exception. With ties, buckles, and ankle straps, you can make them formal or casual. Espadrille wedge sandals are a personal favorite, and I love them this season! Tie sandals are difficult to wear at times, but they are more likely to stay in place because the straps are suede! With or without a wedge heel, no other sandal is as fabulous, fashionable, and versatile as this one. This shoe will always give you a trendy look, whether dressed up with a chic spring skirt or down. You can also pair them with your favorite denim jeans! You can look for several online stores to update your wardrobe with espadrilles.
Sneakers and loafers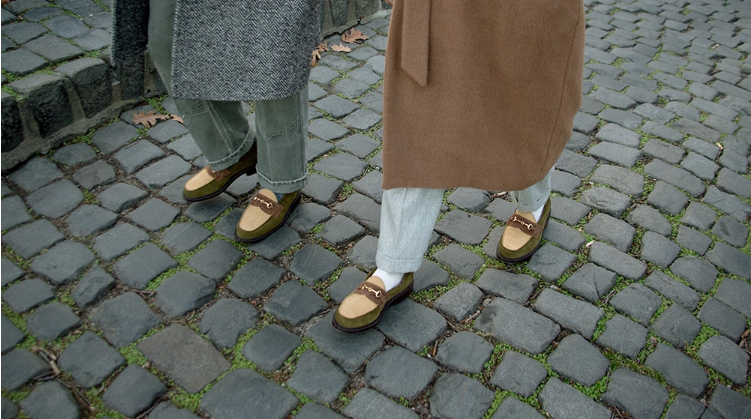 When I hear the word sneakers, I almost immediately envision a pair of crisp, orthopedic shoes. Fashion has stepped forward with sneakers that are great vacation shoes. Loafers should be at the top of your list if you're looking for both formal and fashionable shoes. These shoes have been around for a long time, but they are making a much-anticipated return this year. Loafers are made of leather and get their name because they are shoes that you can slide on and go. These shoes are ideal for those who prefer to avoid labor-intensive tasks, like tying shoelaces. These shoes look professional, and their leather makes them suitable for every attire.
Heels: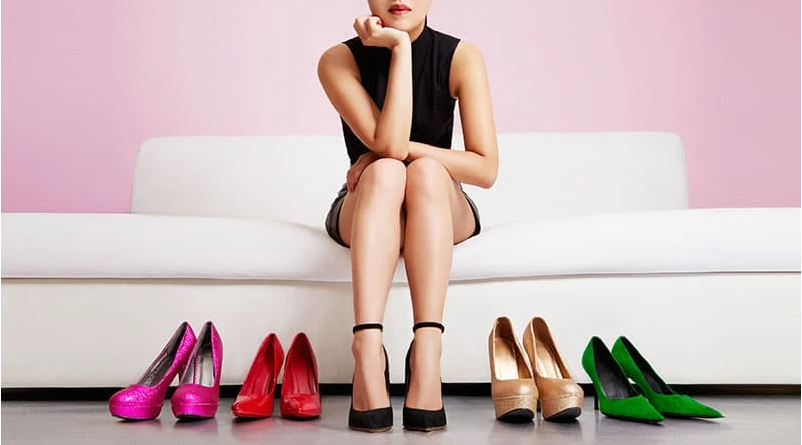 https://www.thetrendspotter.net/different-types-of-heels/
Spring has finally arrived! As a result, the spring racing carnival has begun. It's time to break out our dresses, fascinators, and killer heels! Instead of slip-on shoes, choose heels with an ankle strap. Ankle straps provide extra ankle support and reduce the amount of stress on the feet. Choose heels with a peep toe to relieve pressure on your toes.
Colors that are trendy in spring
First, let's look at frigid colors, which are the most attractive option, contrary to popular belief. It is now evident that blue is the "new black," and this season appears to want to reaffirm this notion. Dark blue (and electric blue) is best for both classic suits and more casual ensembles. You can carry them both during the day and at night, and it is always a fantastic passe-partout.
Cinnamon and pale yellow
What would spring be without warm and soothing colors? It's enough to smell the first blossoms to make you want to get out your white jeans and beige coats. This year, we should also stock up on garments in cinnamon, ocher, and pale yellow.
Cinnamon brown, in clothing, is sometimes overlooked, but for shoes, it works great with white and beige. It is suitable for more expensive colors like red or blue and more beige colors, and the hues of ochre and light yellow are easier to blend.
Pink to lilac and orange to lime
These are the colors for lovers of fashion and those who love to be the center of attention. Pink is the color that can never go out of style in the spring, from the most modest to the showiest. These are reminiscent of the first and vivid fruits that herald the arrival of a lovely and warm season. For accessories, a lime or a bright orange tone is ideal. 
Shoes are an integral part of your personality, so you should always go for the best trendy footwear. This article will provide you with a guide to the best footwear for your outfit and the spring season. Are just in the right place to make your look trendy and flawless.