A Malaysia doctor testified on Monday that two young women were accused of murdering the half brother of the North Korean leader. Their pupil was narrowed, their suit underwear  was stained by feces, and there were signs of poisoning in two places.
Doan Thi Huong Siti Aisyah in Indonesia and Vietnam, the only suspect in custody, pleaded not guilty until their trial began in October 2nd. They were accused of banning VX nerve agents on the face of Kim Jong Nam in a crowded airport in Kuala Lumpur in February 13th, killing him within two hours.
Nurliza Abdullah, a government doctor who had autopsy on Kim, told the court that pupil contraction and Kim's underwear all pointed out that the poisoning found a large amount of feces.
"Based on our autopsy and laboratory tests, the cause of death was acute nerve agent poisoning by VX," she said, and colleagues agreed to give similar testimony before the trial, when autopsy reports were submitted to the court.
Nurliza, however, agreed to argue that a single test could not confirm VX as the cause of death, and that the autopsy conclusion was based on the trail of the chemistry department, Kim's face and the body's nerve agent.
Monday's session was shortened, because the next prosecution witness was not yet ready. The trial will resume on Tuesday.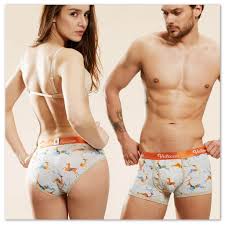 If convicted, the two women will face a mandatory death sentence. Defense lawyers said they were suspected that North Korean agents believed they were a TV show playing a harmless prank.
Prosecutors said four North Koreans conspire to murder Kim Jong Nam with the two women and fled the country on the day of the attack.
The South Korean intelligence agency claimed the attack was part of a plot orchestrated by North Korean leader Kim Jong Un to kill a brother he had never met before.
Correct name Kim Jeong-eun Indonesia Siti aisyah is escorted by police, she came to the Shah Alam Shah Alam, court of the court hearing in Kuala Lumpur, Malaysia, Monday, November 27, 2017. Aisha and Vietnam didn't want Huang to be accused of killing Kim Jong Nam, alienating the half brother of North Korean leader Kim Jong Un.