In a time of spring, having a jacket and sweater coat is not enough! You need some accessories to keep you warm all day long, such as gloves, a knit beanie, and boots. Especially for those who live in cooler climates, where snows and ice are everywhere, keeping yourself warm is a must. To successfully deal with and protect yourself in this type of weather, we have gathered some of the best spring accessories that will help you feel warm and cozy while looking chic and fashionable too.
Furry Chic White Gloves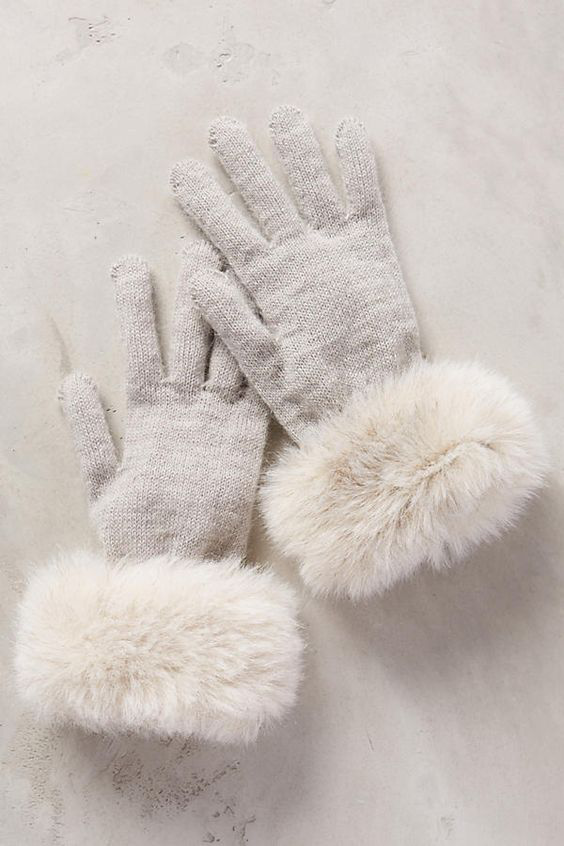 If you're a person who can't tolerate cold weather than others, then you should try to add an accessory for your spring outfit, such as a glove. These white fur gloves will keep your hands from feeling cold, and dry keeping them warm all day long. Learn to treat your hands with care on spring days and stay fashionable at the same time
Fingerless Bee Design Gloves
If you're not too particular with leather gloves because you want to look more cozy and stylish, then you should give your hands a rest and go for these fingerless design gloves. It features a knitted and bees design; it looks chic and can be paired with any outfit.
In Toast/Blocked Scarf
Getting a scarf helps in protecting your exposed skin! Especially in spring, where your neck is often exposed to the cold air depending on your shirt and outfit, so getting ready and prepared at all times is better. Like this Ashbury color-blocked scarf from tobi.com that is thick and cute as well.
Yellow Beanie Hat!
Since you're treating yourself warm and cozy with your spring dresses, then you should never forget to protect your head as well on cold spring days. There is the risk that might follow if you stay in the cold for such an extended period, such as hypothermia or abnormal now body temperature. Use this Blanca knitted beanie; stay safe and fashionably chich!
Crop-Top Sweater
Try this cropped knit sweater if you're only planning to stay at home in spring. This kind of sweater showcase you're great curve and figure. Perfect for women who love to look fresh and comfortable in cold weather!
Don't underestimate the cold weather in spring, is you don't want to take the risk of getting any health issues, better keep yourself protected at all times. Nothing can be safer by adding spring accessories to keep your bodies warm and chill-free!