As summer soon arrives, I am obsessed with thinking of various offers. I want this to be the most beautiful summer so far and therefore to be accompanied by my best editions in fashion. So stay with me, and I will present you with modern and comfortable combinations in which you will be chic and attract attention wherever you are. And compliments please everyone, especially us girls and women. Feel free to let me know which of these is your favorite and in which outfit you can imagine.
1. Comfortable dress is a great choice
A synonym for summer, or the first word that is associated with me, is dresses. Nothing more beautiful, and nothing simpler. You can choose the length of the dress according to the occasion and what you like to wear. Here I present you with a comfortable and relaxed dress, which you can wear in summer on various occasions. Just like in the picture, with low heels, or maybe with classic white sneakers. I always like to add details that will make the outfit interesting with such a simple dress. And a hat is always a good choice in summer. As well as a bag in a crazy and cheerful color, which would make a good contrast. I also love long dresses, especially those with a look that emphasizes the beauty of our legs.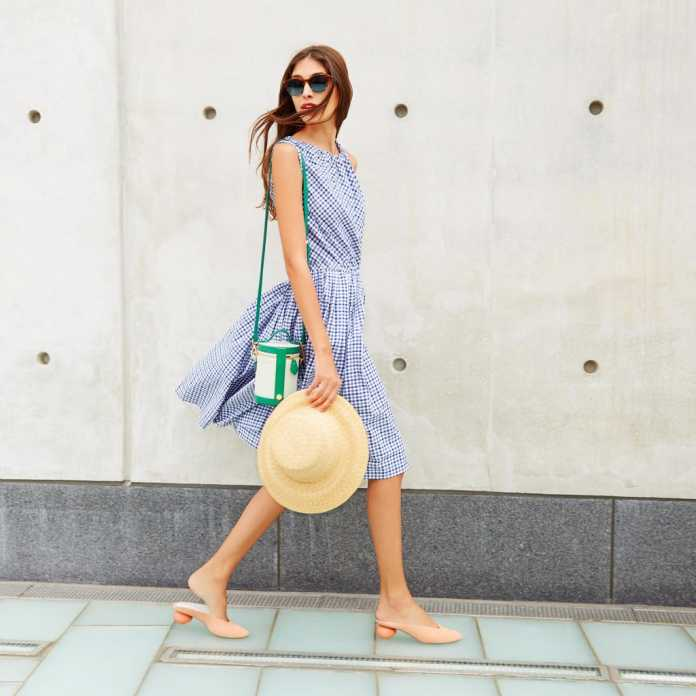 2. Denim shorts
Denim shorts are always a great and unavoidable choice for hot summers. I don't think there is a woman or a girl who doesn't have at least a few of these types in her closet. I am overjoyed that high waists have been in vogue for several years now. Believe me, they are much easier to combine and flatter each figure much more than those with a low waist. I always imagine the ideal summer combination, which is sexy enough, just like this! A white T-shirt or blouse is always a must-have. It fits perfectly, I give the impression that we didn't put much effort into the outfit, and we look so good and attractive. Belts and jewelry will make all this look even better.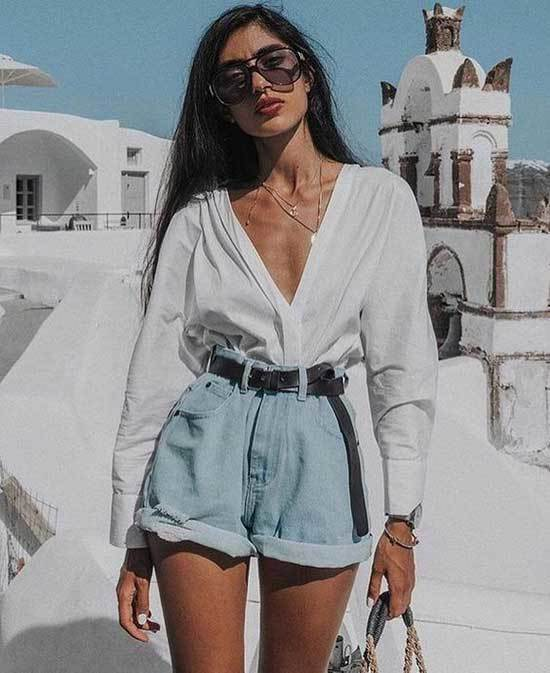 3. Pleated skirt
Although I'm not a fan of midi skirts, this is something that all my friends prefer and deserves to be on the list. The floral print is the perfect choice for summer, and a one-color T-shirt or shirt goes best with it. Summer is the time when we wear strong colors. Then we are all in a good mood and brave to combine a lot of things we would not otherwise do. If you don't like floral prints, one-color skirts can look great. I have them in all colors, and maxi lengths, whenever I don't know what to wear, and I want to be comfortable, I choose them.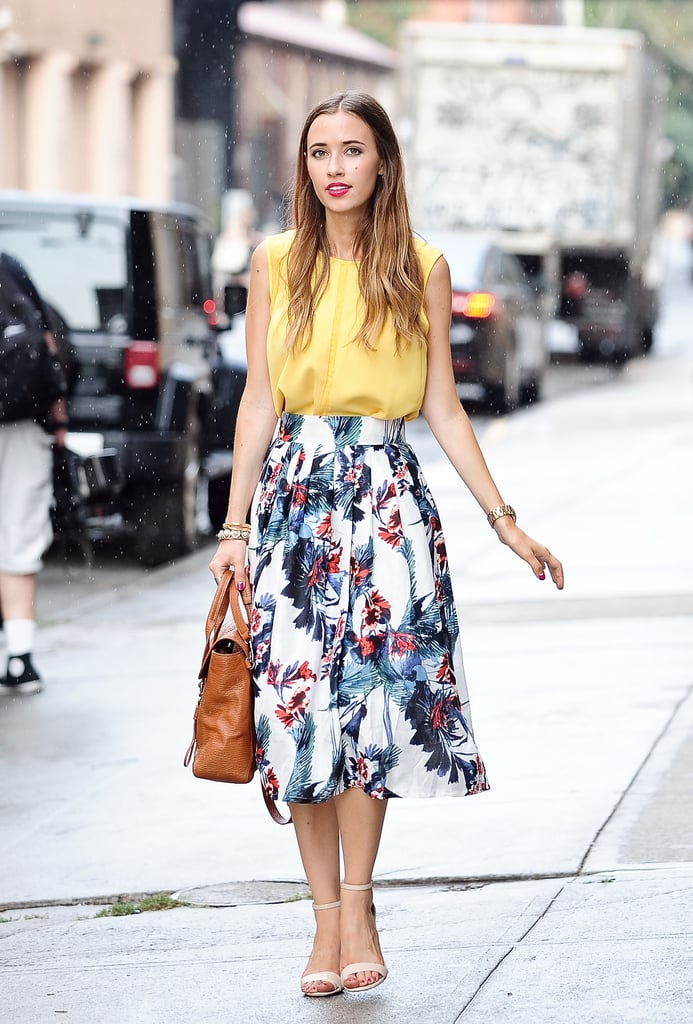 4. Elegance
And finally, my favorite. Definitely, this picture best describes me. This is an outfit that you can wear during the day while walking, and in the evening for a special occasion. It seems so elegant, and feminine, do you agree? High-waisted pants are something that all women love, such models, make our legs long, and the whole figure looks beautiful to us. I like this T-shirt for this combination. Narrow, challenging. If you're not that type, you can wear a wide white T-shirt upstairs and put on a lot of jewelry. Something in boho style. Such a combination can also be worn with sneakers. And I imagine this one from the picture with a high glass. This is how it looks modern, with such bulky earrings and a high tail hairstyle. What is your favorite? I'm waiting for you.