Chiffon pants are elegant, fashionable, and timeless. While chiffon pants do tend to be on the dressier side, you can style the rest of your outfit to be either more casual or more formal, depending on where you're going. Because chiffon is a light, floaty fabric, it's often used to make wide-legged palazzo pants, although you can seldom find chiffon dress pants in a slim cut as well. In addition, chiffon pants come in various colors and prints, so select your favorite and play with this in style!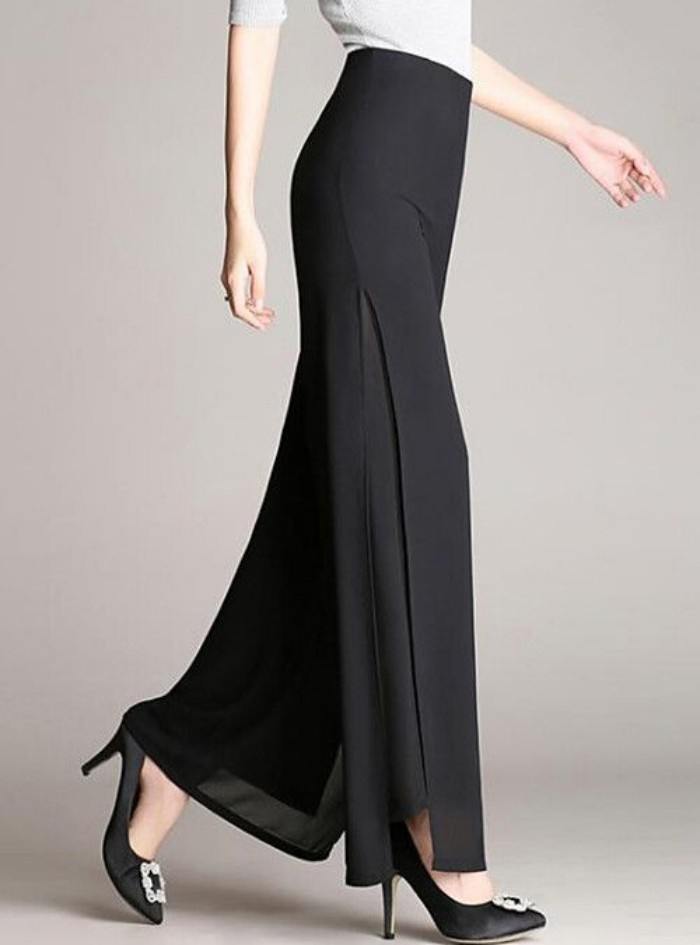 An Assortment of Pants
There are a lot of pants in most of the collection, which can be worn even in galas or any formal gatherings. Designers recognize that pants are necessities. The neat, one-color look is a favorite, simple beige spells classic look partnered with a matching top. A shawl or a coat can be added as well. Chiffon on a hot summer day is like a breath of fresh air. As the temperature heats up, you will still enjoy the sun and even the beach as it is lightweight and flowy it will not stifle anyone who wears it. Regarded as the hottest color combination, orange and green blend well and indeed a perfect fusion to consider.
How to Wear
Chiffon pants can also be worn at work. Choose solid-colored pants paired with a crisp white button-down or a silky white blouse. Don't be hesitant to experiment with bold hues, especially if your office allows casual attire. Just make sure you pair the pants with a formal top to keep the look work-appropriate. Besides, printed chiffon pants are a little too loud for work, so stick with solid colors and reserve the printed ones for your weekend stroll. Neutral colors, like black, navy, charcoal, and tan, are the most work-appropriate options. For a more casual and summery look, mix and match colors to create a fun outfit. If you wear all one color from head to toe, it tends to look a little dressy. Since chiffon pants are a bit on the dressy side, try playing around with different colors and prints to come up with a more casual feel.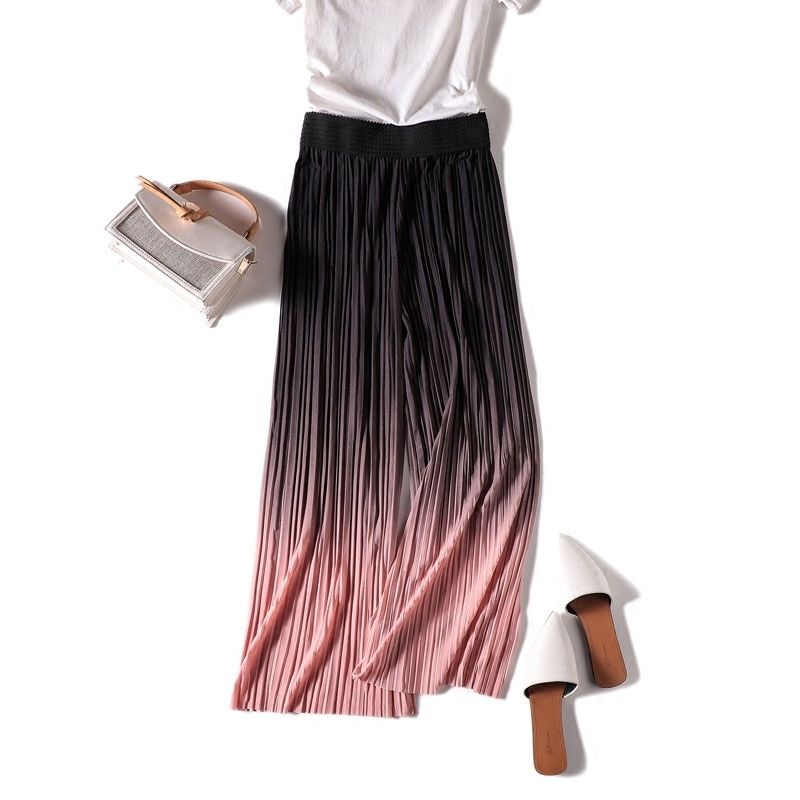 Chiffon pants are available in numerous range of hues, from basic neutrals like white, cream, navy, and black, to bold shades like fuchsia, mustard, and of course prints. In addition, you can often find chiffon pants in stripes and florals, very promising. You might wear yellow chiffon with a fitted navy blue top, hoop earrings, and wedges for a fearless look that's perfect for any season. A cropped tank top with high-waisted designed chiffon for a summer vibe. Depends on how you style it, you can take this outfit from a day at the beach to a casual date. To dress it down, simple hair and makeup will do the trick. Oops not to forget sneakers or casual sandals will complete the magic. It's going to be more popular, as it draws followers all over the place. So, don't be left behind!